Now in the handy tube packaging
MMS Skin Cream helps the skin enhance its immune function. (MMS2) Hypochlorous acid has one of the best known wound healing properties. It takes about 1-3 minutes to be absorbed by the epidermis after rubbing in. Avoid eye area, as it can sting. If you feel a tingling sensation, this is normal, as magnesium stimulates nerve endings and improves (normalizes) circulation.
Magnesium helps collagen production and strengthens the skin.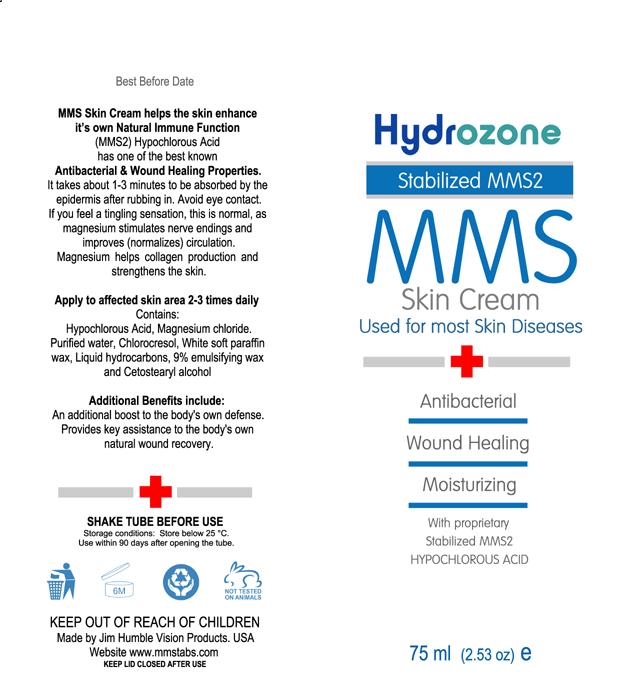 MMS Cream 75ml (Made with Hypochlorous Acid (MMS2)
Product Code: MMSCR2
Availability: 339
$15.99

---

2 or more $10.49
5 or more $9.99
10 or more $7.99